Pollarding Lombardy Poplar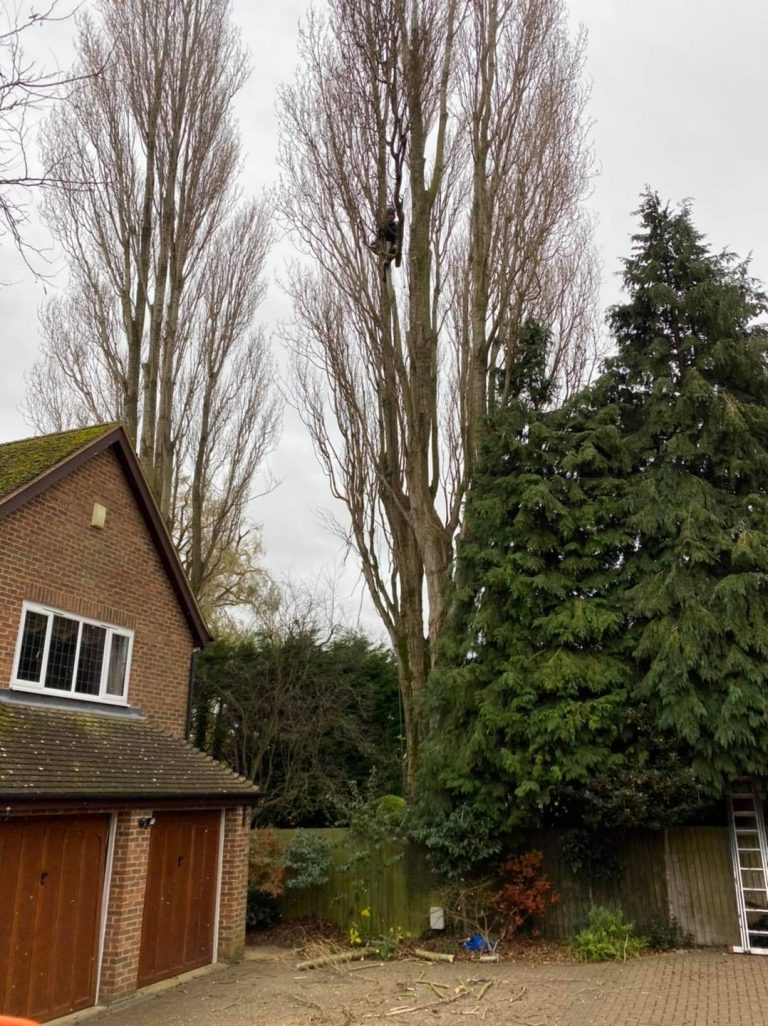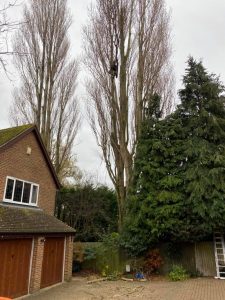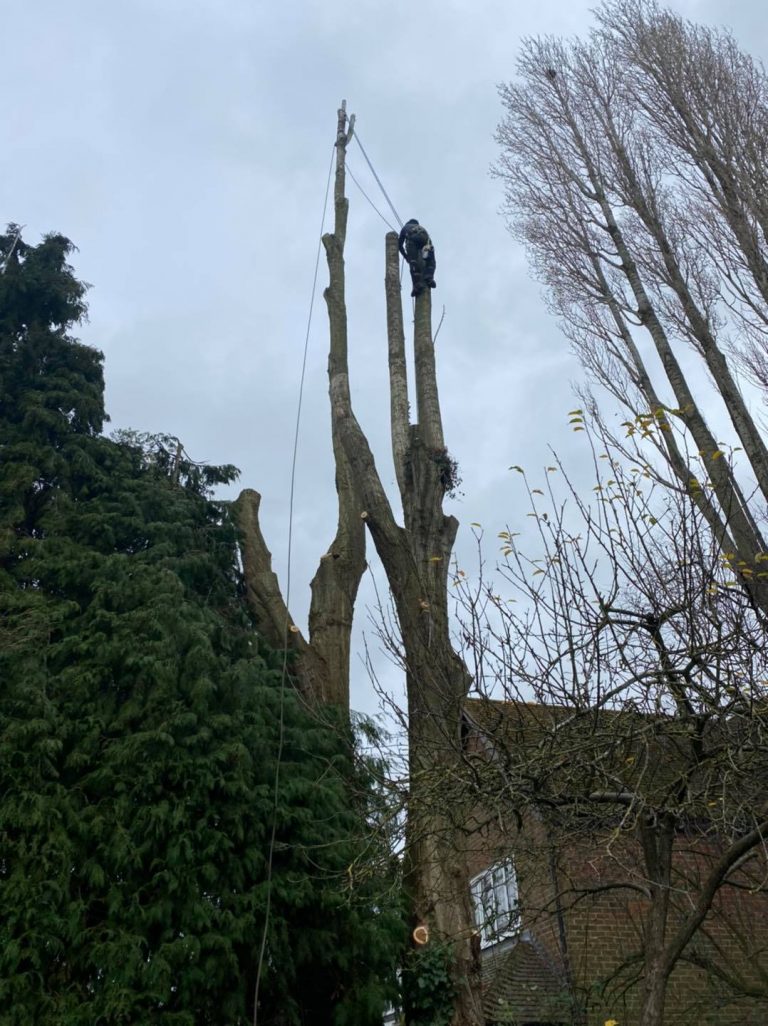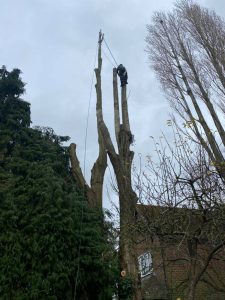 Lombardy Poplars are fast-growing trees, growing as much as 6 feet per year. This makes them a popular choice when people want "living wall" privacy screens or windbreaks in a hurry.
But Lombardy poplars are high-maintenance trees. They create a mess, dropping leaves and twigs that must be swept regularly to keep the area around the tree neat. Due to the tree's brittle wood, branches also break and drop off easily during rough weather.
This Lombardy Poplar needs to be pollard in order to keep the area safe from falling branches and twigs. Pollarding is also another way of pruning by cutting the side branches in order to encourage new growth at the top.
If you want something done like this, then don't hesitate to connect with us. Tree pruning is dangerous and can harm both human and trees. It has to be done by the right people. We'd love to help you with any tree problems.