Ivy Cladded Elm Tree Removal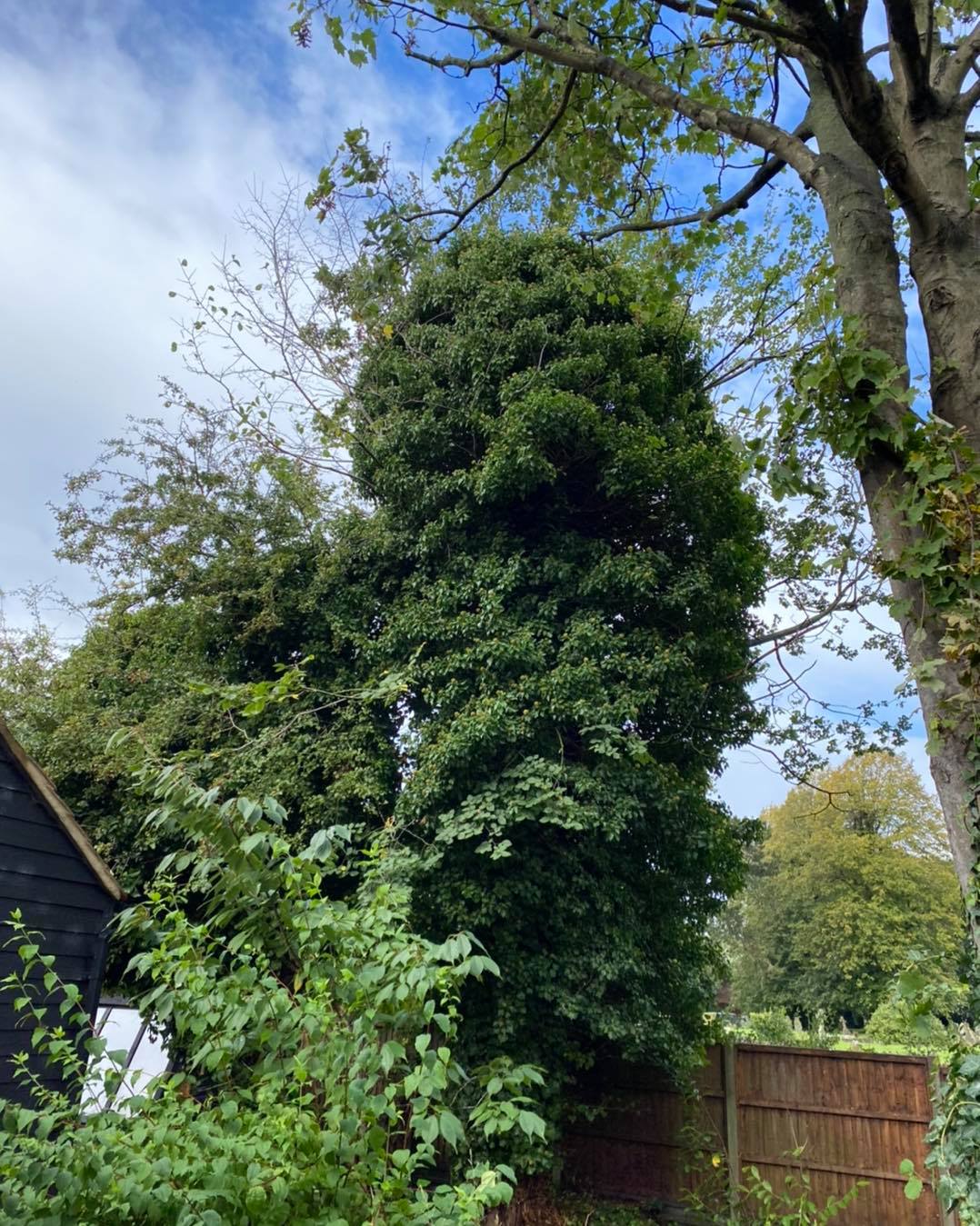 This beautiful Elm tree, cladded by Ivy vines, sits at a height of 1.5-2m from the base.
It was a shame to take it down, but it had a huge cavity at its base. The tree had to be removed as it would cause more harm than good to its vicinity.
Rose Tree Surgeons thinks about the welfare of the people first, before the trees. If it wasn't a hazard, then the tree wouldn't be cut down in the first place. Our love for the environment translates to our everyday work. We believe that humans and the environment can live in harmony.
But sometimes, some trees, such as this one, had to be cut down. It is a shame, though. Here are some of the reasons why a tree needs to be dismantled:
Dangerous Trees
Diseased Trees
Fallen Trees
Dead Tree
If you think you have a tree that needs a check-up, we have a Tree Survey and Risk Assessment service. Just drop us a call or message us here to get the conversation started.