We are a dedicated tree surgery company based in Woburn Sands, near Milton Keynes run by Dominic Rose, a very experienced arborist!
This is a family business with over 10 years tree surgery experience. We take pride in our work. We cover any aspect of tree surgery and vegetation management ..
With those years of experience, we have learned to provide the perfect balance between the needs of the client, plants and the environment.
We all need light, space and water, healthy plants and a tidy view.
They key to happy clients and trees is to take a practiced eye and correctly plan what equipment, time and schedule will be needed. Then, we show up when we said we would, be as fast as we can in delivering what we said we would do whilst maintaining a safe workplace and tidy environment.
Clients have observed us in action 'like a well oiled machine', where everyone knows what they are there for and what they need to do next.
We are very good at what we do.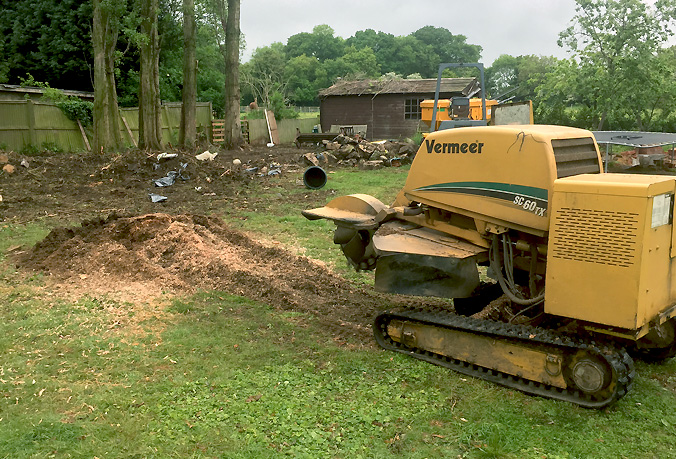 Its sometimes easier to drop us a quick note on the contact form to tell us what you might need, so we can prep before calling you back. We'll get back to you quickly.
We'll meet you at the arranged time, and look at what the options are for the work needed, the access and site clearance afterwards.
We'll schedule a convenient time for you within a few days or weeks - depending on the size. of job, and equipment needed and if we need to liaise with your other contractors.