Beech Tree Removal and Stump Grinding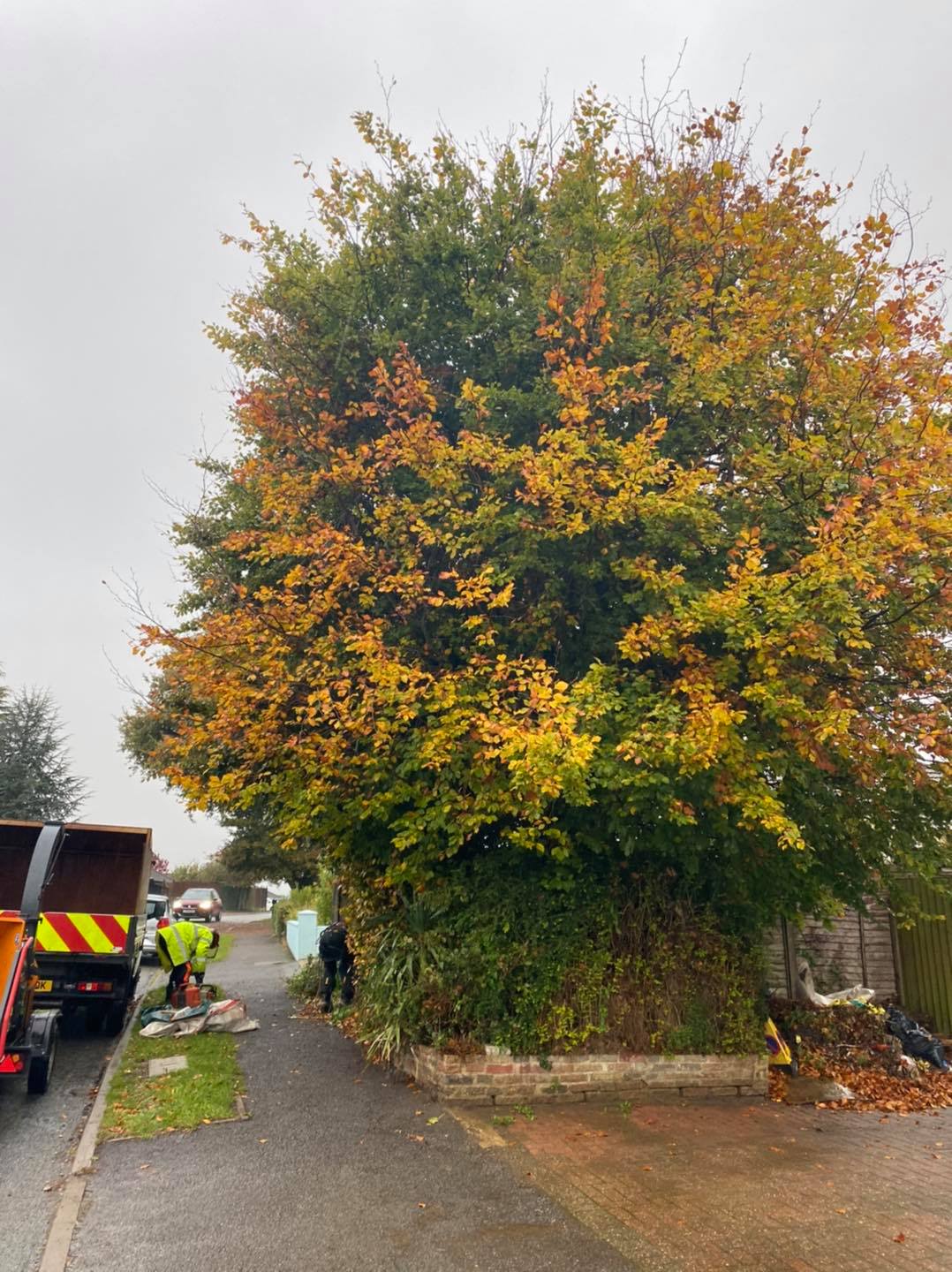 Beech trees are one of the UK's most common trees and they tend to grow tall and out of control.
That's why we had to dismantle this x2 beech tree today down in Chesham. The owners wanted it to be removed as it was growing over the wall.
The next day, we had to do stump grinding and hauled off the rest of the timber to reuse it as firewood and mulch.
Trees should never be wasted. If a tree really needs to be cut down, then what's left of the tree removal procedure should be reused properly.
If anything similar is happening to you, then please don't hesitate to drop us a call or answer one of our online forms that wouldn't take 5 minutes off your time. We would be happy to discuss your tree dilemma with you.